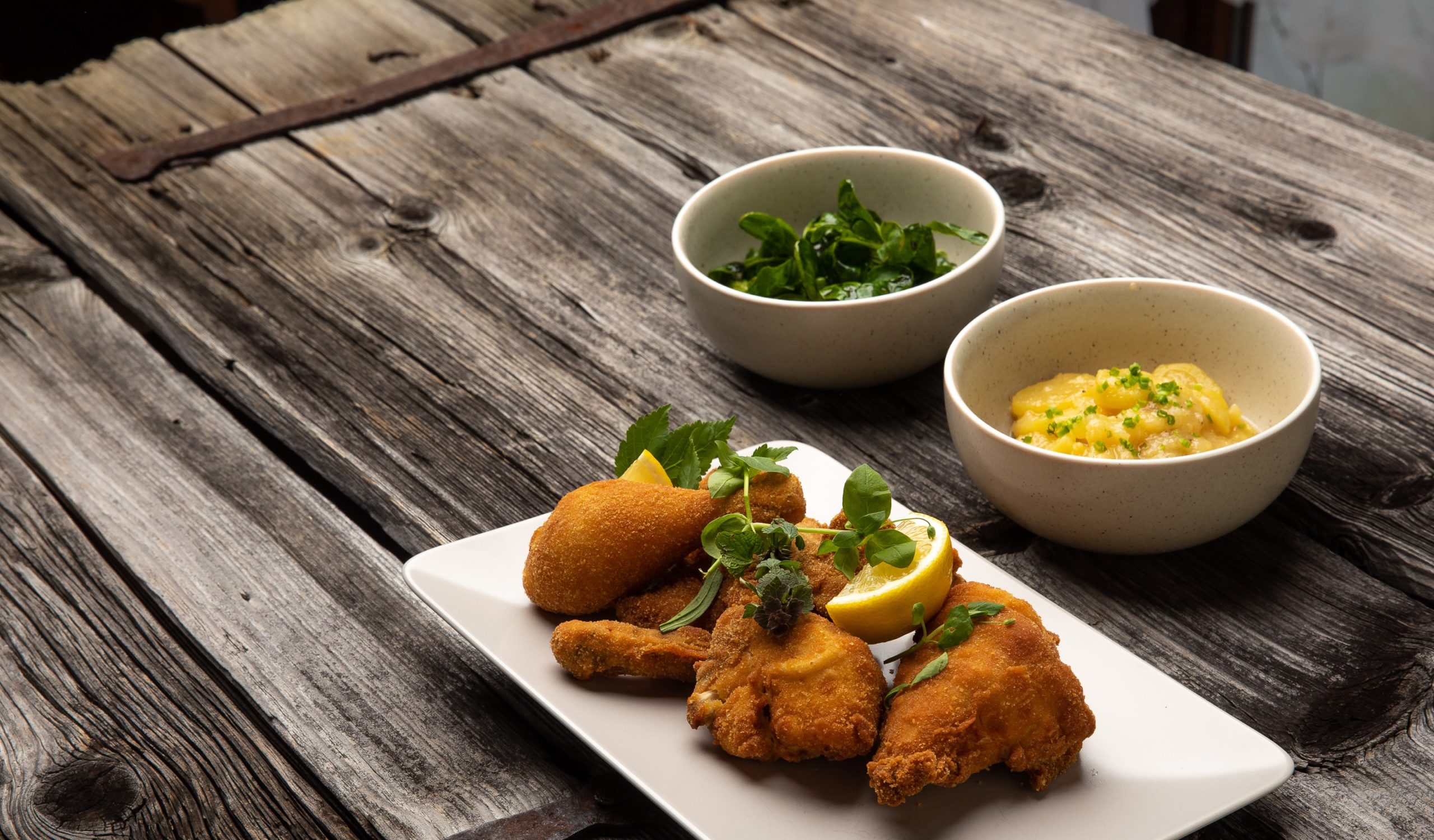 Scroll Down
FARMHOUSE BISTRO -
DOWN TO EARTH
The innkeeper and farmer is pleased to invite you to the table!
Are you longing for delicious classics? Or are you more craving something a little more unusual?
In both cases you've come to the right place!
At Sattlerhof you can choose between our most popular farmhouse specialities and our more creative and modern dishes – which we are also happy to prepare for you as a 4-course menu.
Our farmhouse bistro offers an idyllic ambience with warm personal service and high quality.
When the weather is nice, our inviting terrace and its cosy lounge area beckons to sit and chat in the midst of a stunning panoramic view. In summer, we host a gourmet BBQ every Thursday with tasty dry-aged beef, lamb or fish – and much more. Enjoy imaginative dishes next to the vineyards, take away a delightful fried chicken picnic basket, or simply drop by for a drink on the bistro terrace. Tradition and modernity meet here … and it tastes delicious!
Opening Hours
In March and December:
Thu-Sun from 12:00
April and November:
Wed-Sun from 12:00
May-October
Tue-Sun from 12:00
So kitchen until 18:30
Book now
Menu
Sample menu
Markus Sattler cooks:
Smoked Char
with Dill Oil and Green Asparagus
14,80
~
Wild Garlic Cream Soup 7,70
~
Roasted Kranachberg Spring Buck
with Styrian Polenta and Morel Sauce 32,00
~
Sea Buckthorn Sorbet
with White Chocolate Mousse and Wood Sorrel 12,30
as a 4-course menu – 63,00
Our complete Farmhouse Bistro menu can be found attached below as a PDF.
Wine Accompaniment
Wine pairing 4 glasses 33,00
Wine pairing 3 glasses 28,00
We are also happy to advise you on the choice of a good bottle of wine from our wine list.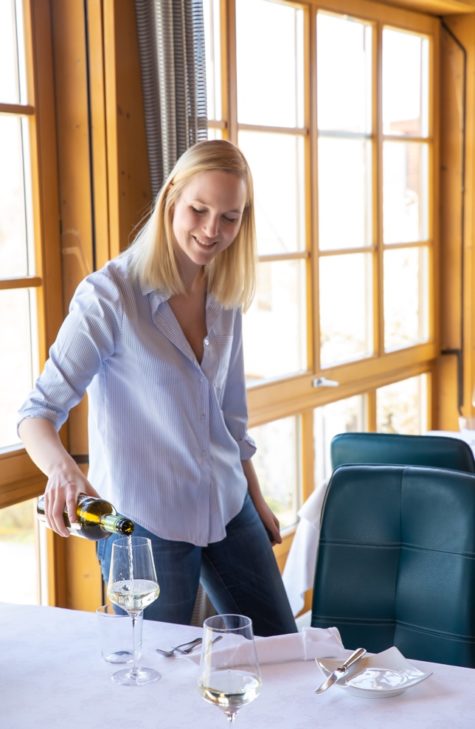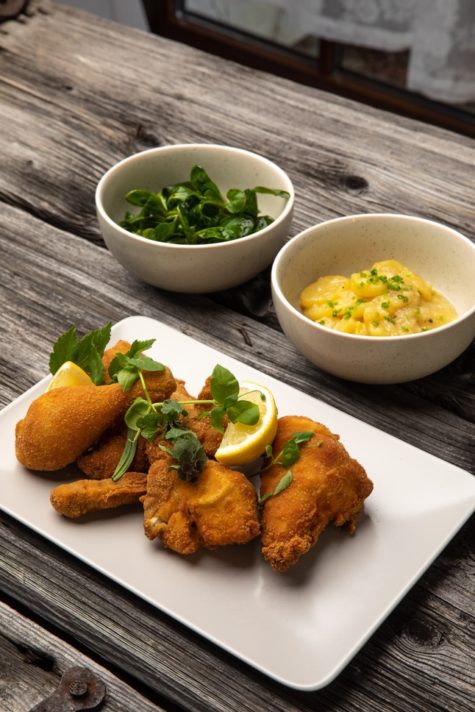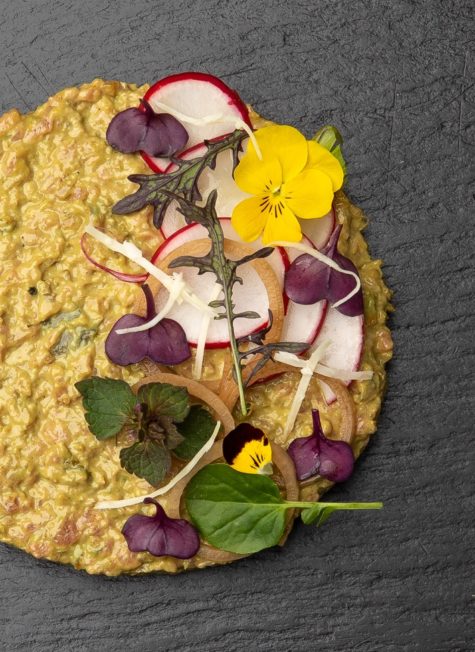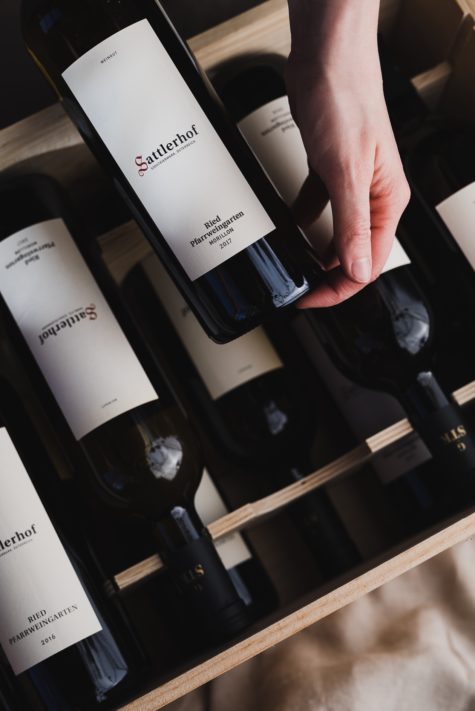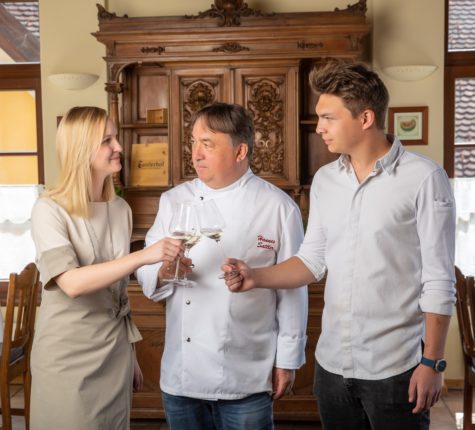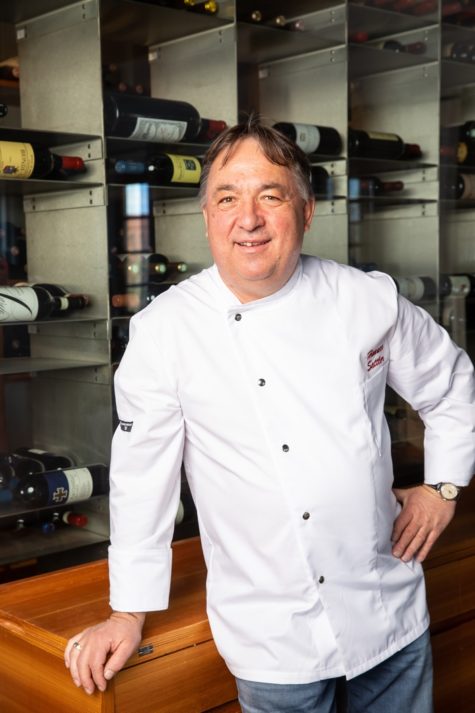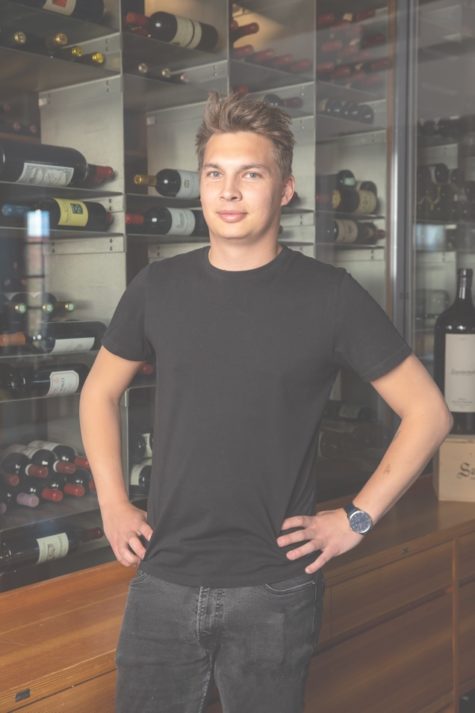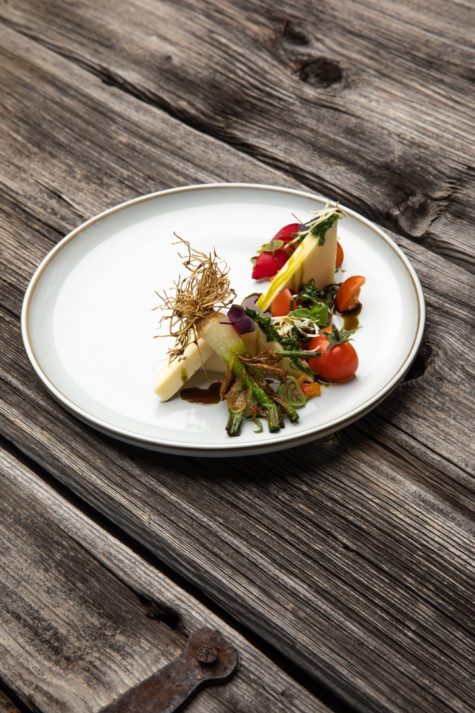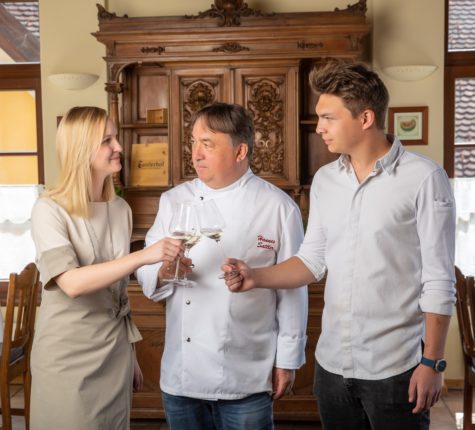 New Generation
Your Hosts Hannes Sattler
Creativity, passion, a deep love of nature, and a superb sense of taste: Hannes Sattler has been awarded 3 toques and knows the recipe for pleasure by heart. He has collected the inspiration for his diverse creations from all over the world – and has been lovingly implementing them at home at the Sattlerhof for over 30 years. He brings his special creations to the table with much joie de vivre and ingenuity – regional, sustainable, and always with a certain flair. To recharge his batteries and gather fresh ideas after a season, Hannes goes on adventurous backpacking trips for one or two months every year during the winter break.
Markus Sattler
With his innovative spirit and his flair for new ideas and techniques, son Markus now makes a significant contribution to Sattlerhof. He gained experience at the Konstantin Filippou Restaurant in Vienna (2*), Les Deux in Munich (2*), and the Grand Chalet in Switzerland, among other places, and has brought this inspiration home with him. With his passion for cooking inherited from Papa Hannes, he is increasingly shaping cuisine and table culture. Markus is now gaining experience again at the top restaurant Vollmers (2*) in Malmö, Sweden.
Anna Sattler
Our regular guests have known daughter Anna since she was a small child – today she actively shapes the philosophy of Sattlerhof. Anna has acquired service expertise all over the world and has worked for the best of the best. Her stages include renowned names such as the Mandarin Oriental Bangkok, Alain Ducasse at The Dorchester in London (3*), Alain Ducasse at Morpheus in Macao (2*), and the Restaurant Jordnaer in Copenhagen (2*). She incorporates the valuable insights she has gained at home. With her sense of precision and perfection, her hospitality, and her innate passion for service, she continuously enriches the business.