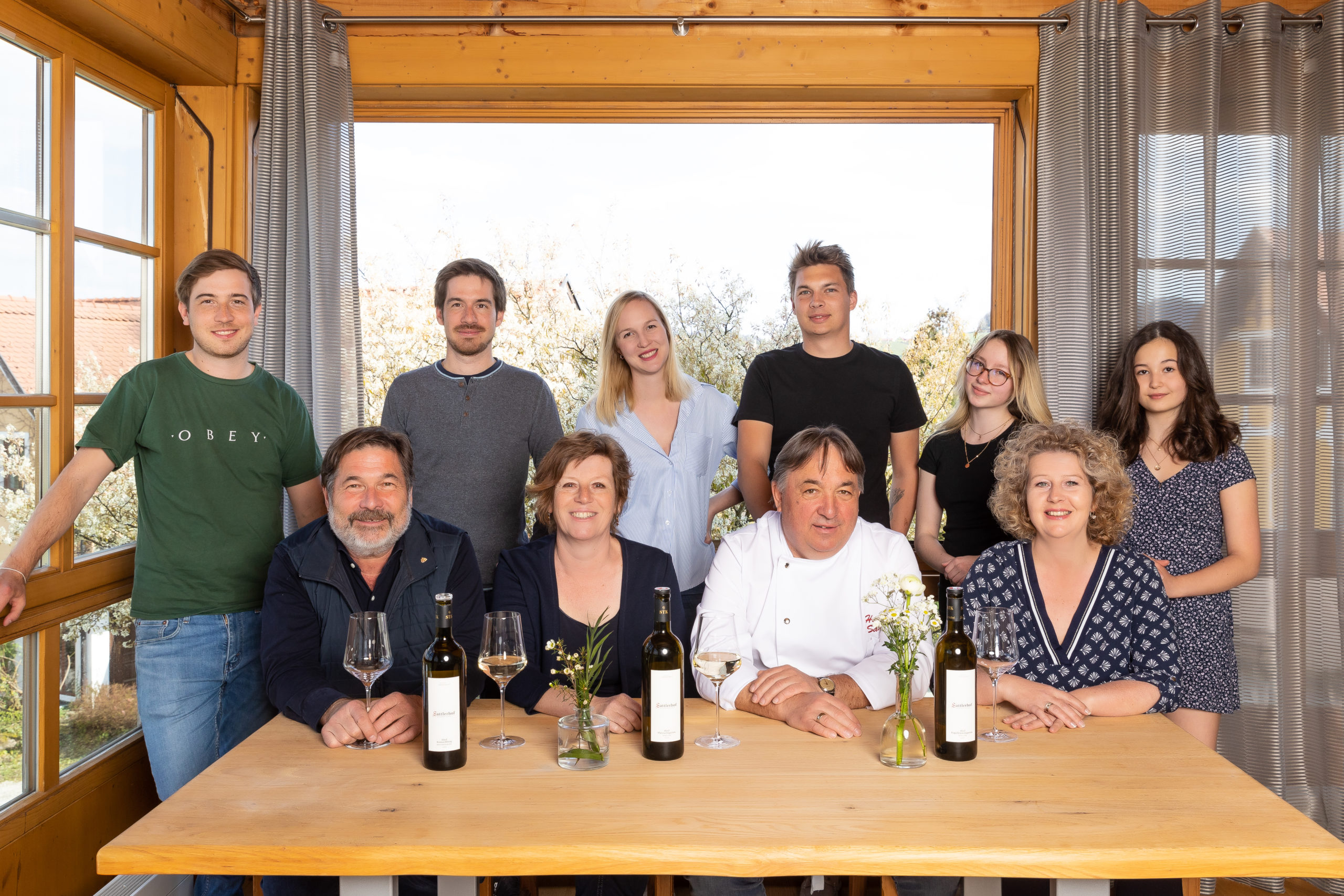 Scroll Down
One estate. One family.
One circle of life.
The name Sattlerhof is a promise. It stands for the highest quality and exceptional enjoyment. What breathes life into the name is what stands behind it: one family led by two brothers – Willi and Hannes Sattler – who give the separate businesses at the Sattlerhof their unique and special character.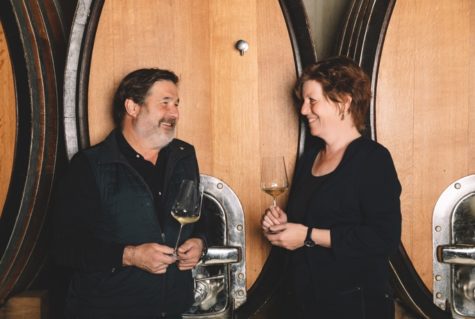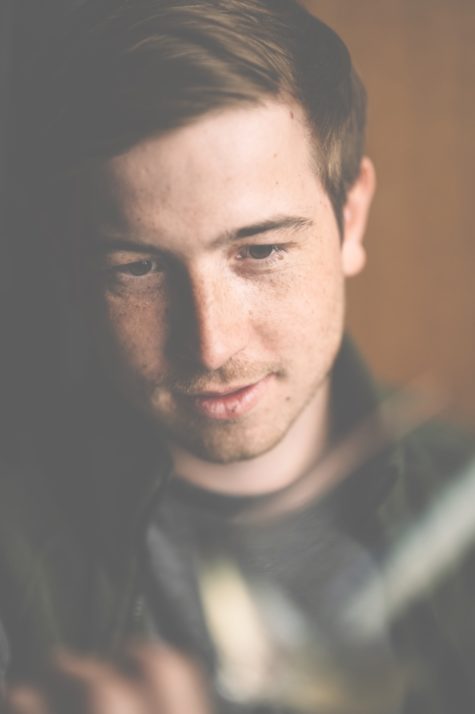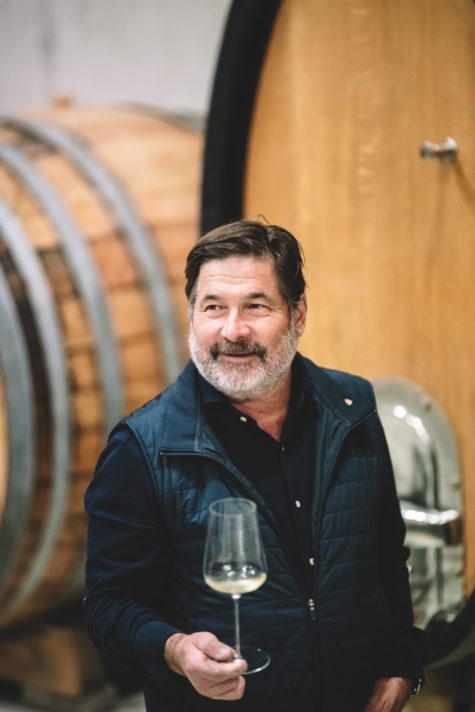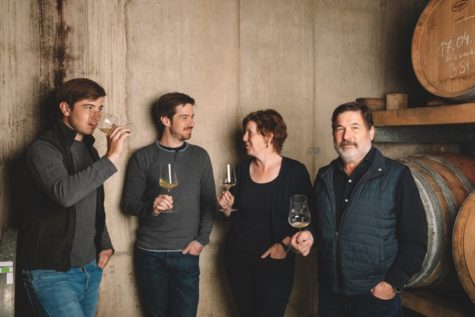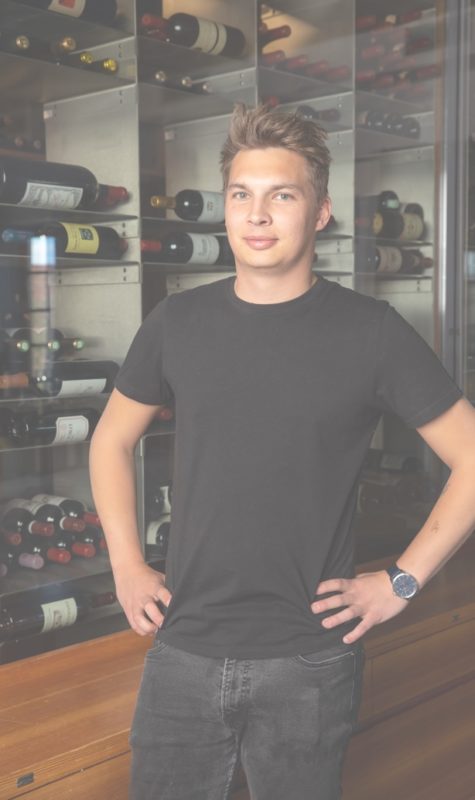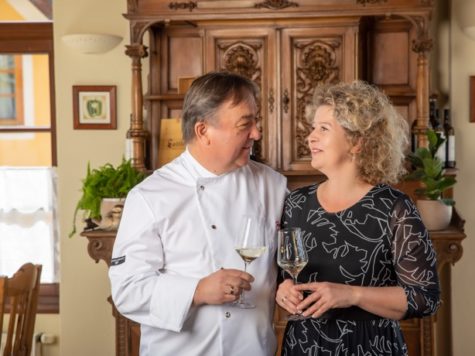 Tradition
meets Modernity
The young generation is increasingly shaping what happens at Sattlerhof. With the fresh wind of youth, tradition and innovation unite for continued family business success in the future. Son Andreas has a bachelor's degree in oenology and has been responsible for the cellar since 2014. Son Alexander has completed his studies in business administration and has been working on the farm since 2018. Among other things, he is responsible for the press house during the harvest season. Daughter Michaela studied art and has, among other things, designed the Sauvignon Element and Sauvignon Grassnitzburg labels. The youngest son, Lukas, has a graphic arts education and also contributes many creative ideas.
Anna and Markus, Hannes Sattler's children, both completed their training at the Bad Gleichenberg Hotel Management School.
They gained experience in Michelin-star restaurants all over the world. Anna returned to the business this year and, together with her partner Thomas Ferrand, is responsible for service and the hotel. Markus currently works at Restaurant Vollmers, a 2-Michelin-star restaurant in Sweden.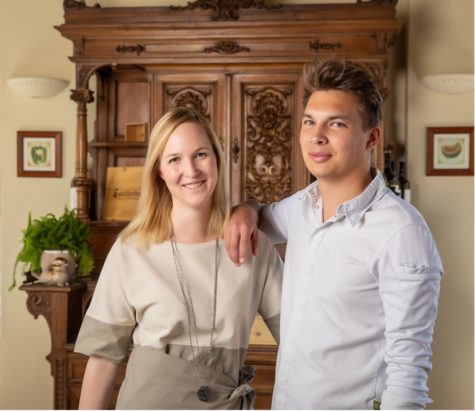 Anna and Markus Sattler
With their innovative spirit and flair for new ideas and techniques, son Markus and daughter Anna are now making a significant contribution to Sattlerhof.
They have big plans together, which is why they have learned from the best.
For Anna, this includes renowned names such as the Mandarin Oriental Bangkok, Alain Ducasse at The Dorchester in London (3*), Alain Ducasse at Morpheus in Macao (2*), and the Restaurant Jordnaer in Copenhagen (2*).
Markus gained experience at Konstantin Filippou in Vienna (2*), Les Deux in Munich (2*), the Grand Chalet in Switzerland, and now Vollmers in Malmö (2*).
Alex and Andreas Sattler
When talking to the two brothers, the first thing that stands out are their dissimilarities:
Alex, the nature enthusiast, took over responsibility for the vineyards with the 2016 vintage after studying in Bordeaux and having previously graduated from the Klosterneuburg School of Viticulture. He converted the wine estate to biodynamic cultivation.
Andreas studied oenology at University of Natural Resources and Life Sciences, Vienna after graduating from business school. He calmly but enthusiastically oversees the gentle grape processing and tranquility in the cellar, for which he has been responsible since 2013. His eyes light up when he describes how much knowledge and skill it requires to "do nothing" in the cellar.
After the second glass at the latest, the similarities between the two brothers become apparent: their enthusiasm for a joint cause, their focus on quality and a common goal: better, calmer, gentler!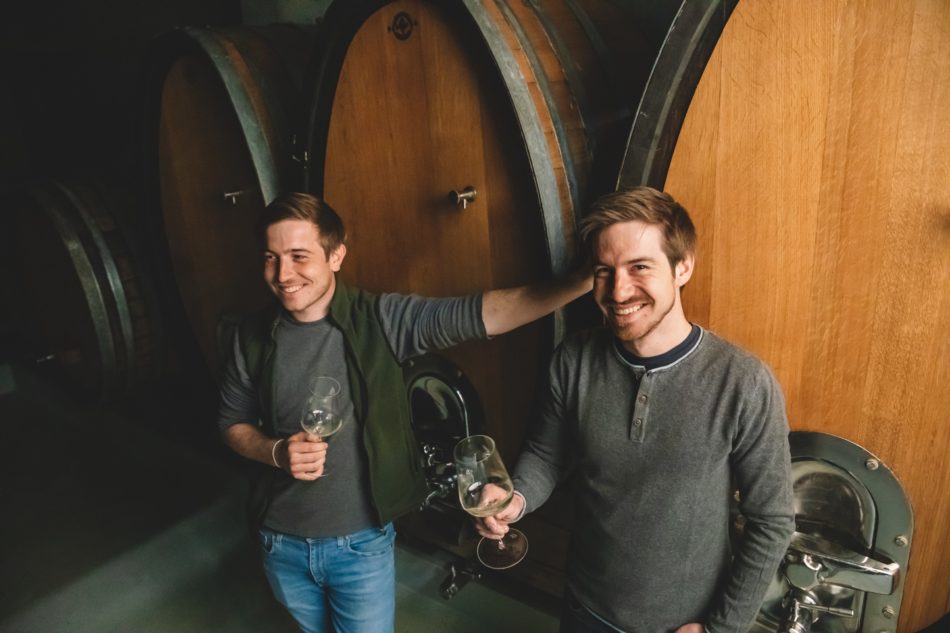 Hannes Sattler and Ulrike Sattler-Pitzl
Creativity, passion, quality, a great love of nature, and an excellent sense of taste best describes the 3-toque chef Hannes Sattler. He invests these qualities in the kitchen daily and brings his distinctive dishes to the table with much joie de vivre and ingenuity - regional, sustainable, and always with a certain flair.

His wife Ulrike applies these same values to the ambience and interior decoration. She combines a love of nature and the environment with a deep sense of warmth and hospitality.
Willi & Maria Sattler
Maria is the heart and brain of the wine estate. Calm and professional, she knows every customer that has ever visited the winery. Willi now has 45 years of winegrowing and winemaking under his belt.
Even though Maria is now mostly found in ex-cellar sales and Willi devotes more time to breeding sheep and the animal husbandry aspect of farming, this does not hide their impressive achievements. At the age of 18, Willi took over the then 3-hectare farm, and at age 26, Maria quit her job to work at Willi's side.
Willi's expertise and intuition for nature and winemaking coupled with Maria's determination and eye for detail combined to grow the farm to what it is today: an internationally successful, biodynamic wine estate.
And even though the next generation, Alex and Andi, have already taken the helm, a conversation with Willi or Maria always reveals the amazing passion and dedication with which they have built their family and wine estate.